Monsignor Hawes Heritage Centre - Official Opening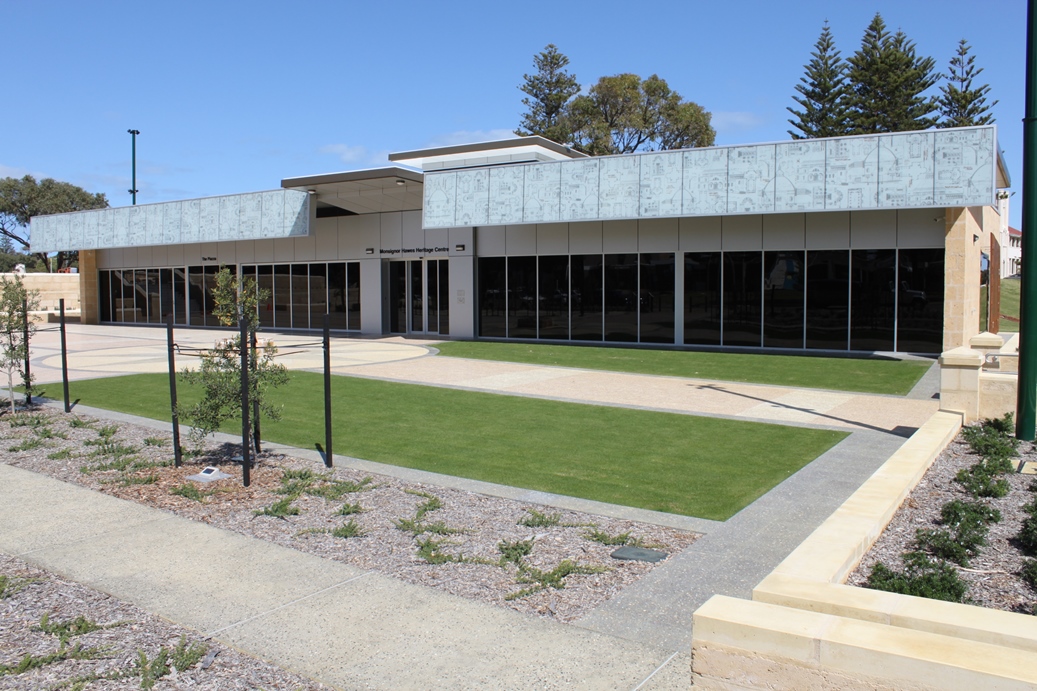 On Saturday 3rd September, 2016, invited Dignitaries and Major Donors gathered with the local Community of Geraldton to witness the Monsignor Hawes Heritage Centre being Blessed by Bishop Justin Bianchini and officially Opened by the Honourable Colin Barnett MLA, Premier of Western Australia.
Located in front of Geraldton's world renowned St Francis Xavier's Cathedral, the Monsignor Hawes Heritage Centre consists of an interpretive centre (museum) and a café/restaurant fronted by a large paved piazza. The facility was designed specifically to tell the story, and display artefacts, associated with the priest and architect / builder Monsignor John Cyril Hawes. Hawes worked in the Diocese of Geraldton for many years and is the man behind numerous unique heritage buildings spread throughout the Midwest and Gascoyne region of Western Australia, with the Cathedral being his 'crowning glory'.
The Heritage Centre attempts to capture some of the spirit of the man who was Hawes, and the passion that drove him to want to give glory to God in often the harshest of conditions. Through his artistic and architectural skills, matched only with his utter commitment, physical strength and sheer tenacity, he achieved what would have been impossible for most - giving life to his many drawings through the completion of many beautiful places of worship.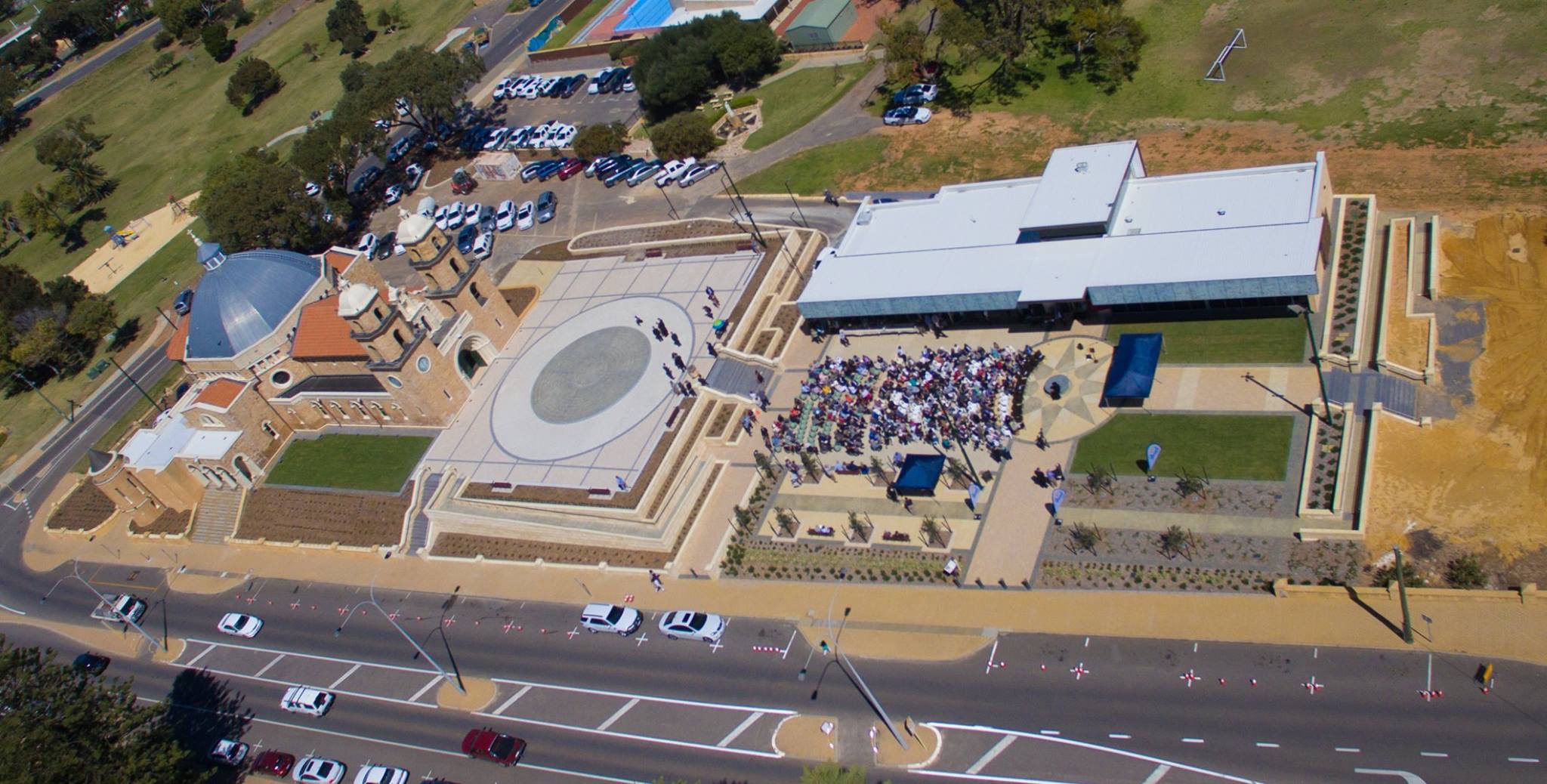 The many great features and works of art by Hawes within the Centre will delight many of the 185,000 annual tourists to Geraldton and locals alike, who may then be inspired to travel the 'Hawes Trail' throughout the Midwest and Gascoyne area to visit the actual sites.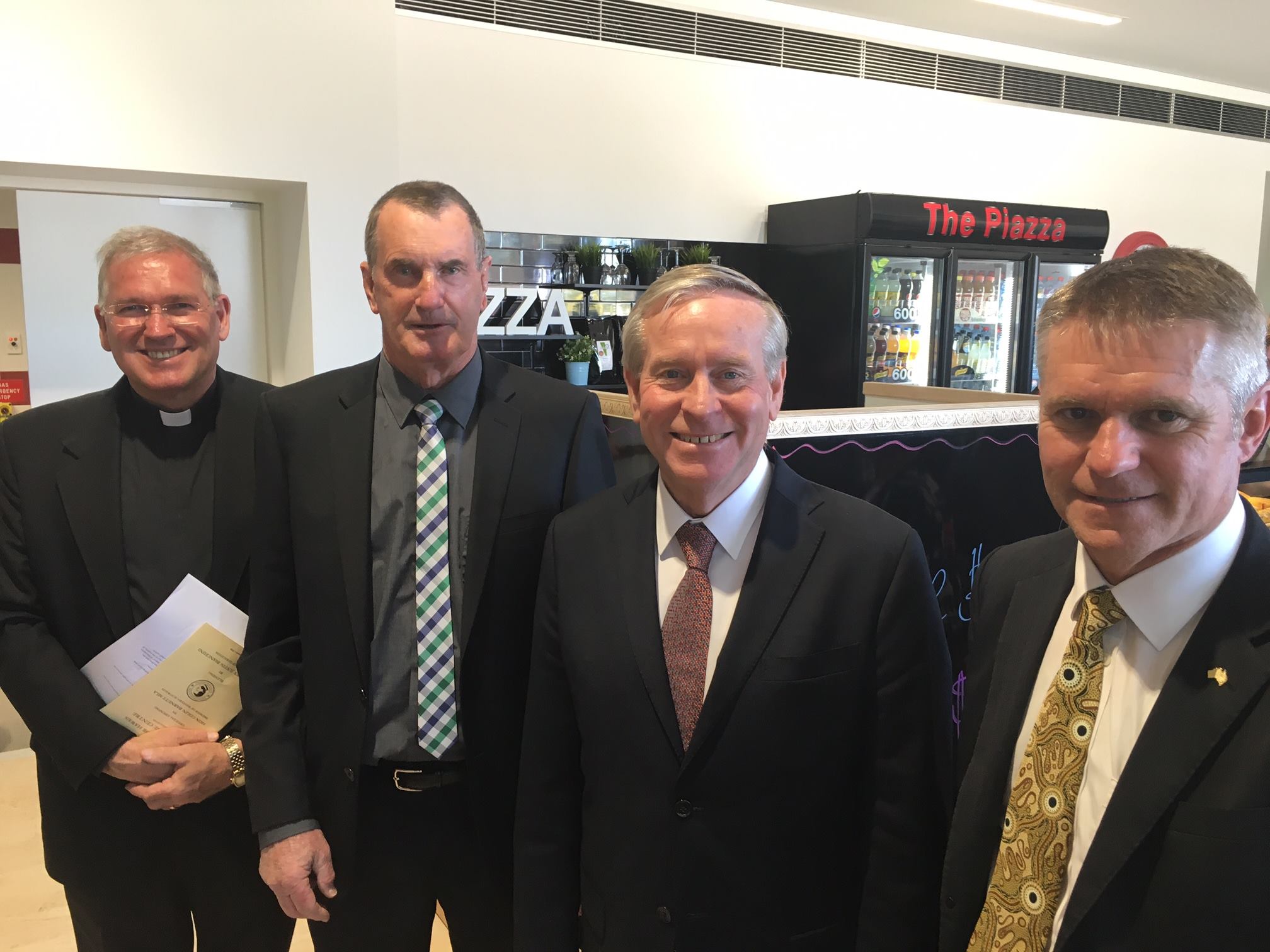 Located in the Central foyer of the Centre is a tryptic art piece titled Dolor, Spes, Sanatio et Redemptio (Sorrow, Hope, Healing and Redemption). This contemporary art-work was commissioned by the Diocese of Geraldton and created by the Carnarvon based Fuse Art Collective, consisting of Sabrina Dowling Giudici, Bonni Ingram and Anton Blume.
A life-size bronze statue of Monsignor Hawes and his dog Dominie currently being fabricated by Smith Sculptors of Gidgegannup will be erected soon after the official opening.
The Monsignor Hawes Heritage Centre has been made possible by a $1.54 million contribution from the Liberal National Government's Royalties for Regions program through the Mid-West Investment Plan, $651,038 from Lotterywest, with the remaining funding provided by significant contributions from the Roman Catholic Diocese and community fundraising efforts.



Click to view Opening on Youtube.