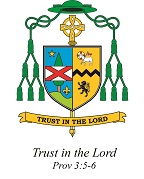 2018 Christmas Message
"A light that shines in the dark, a light that darkness could not overpower"
These words from the first chapter of St John's Gospel are read on Christmas morning. How are these words for Christmas in Australia meant to have an impact with the heat and bright sunshine we can experience in December? At home in Yalgoo, one Christmas morning was 44 degrees C by 9.30am! Yet these words do offer meaning, bringing comfort not from heat but from Jesus, born into our world, the one who is the Light according to St John. The image of light scattering darkness is equally valid in the Southern Hemisphere in the middle of summer as it is in the north in the middle of winter.
 What does the Light offer us in 2018 when it might seem darkness has taken over our church community through the terrible failures in the past to care for the vulnerable and children. I feel this darkness will stay with our Church for some time. At times the beliefs we hold dear are ignored, ridiculed or shown a lack of respect. Often this darkness is seen as rejection of that important relationship with Jesus because of many other things deemed more important in our lives. We all live in a society full of distraction and with too many choices; try and go to the shop and discipline yourself to buy the one item you came for!
Paul tells Titus in another Christmas reading that Jesus Christ came into our world with a simple message, "The kindness and love of God our saviour was revealed" at his birth and through his life among us. Remember Jesus Christ was born into a similar world of his time where the concerns we might have in 2018 were similar at the time of his birth.  We offer the same message as Paul, it is no different and will scatter the darkness when we open up our hearts and minds to the message Christ has brought to us. Keeping this in mind, remember the moments in life where those moments of darkness were scattered by the kindness and love of someone when you least expected it. The beauty and splendour of God revealed to us through the life of others.
 The light of Christmas, whether with brilliant sunshine or candles encourages an attitude of gratefulness, with hearts full of gratitude for all the blessings received.  Christmas encourages an attitude of listening to the whisperings of the longings, sadness's, hopes and joys of our families, friends and those on the margins. 
Enjoy your moments together as we leave aside the busy pace of life for a short time. See in the other a blessing for you as you journey together into 2019. I leave you with these words from Charles Dickens. "I will honor Christmas in my heart, and try to keep it all the year".